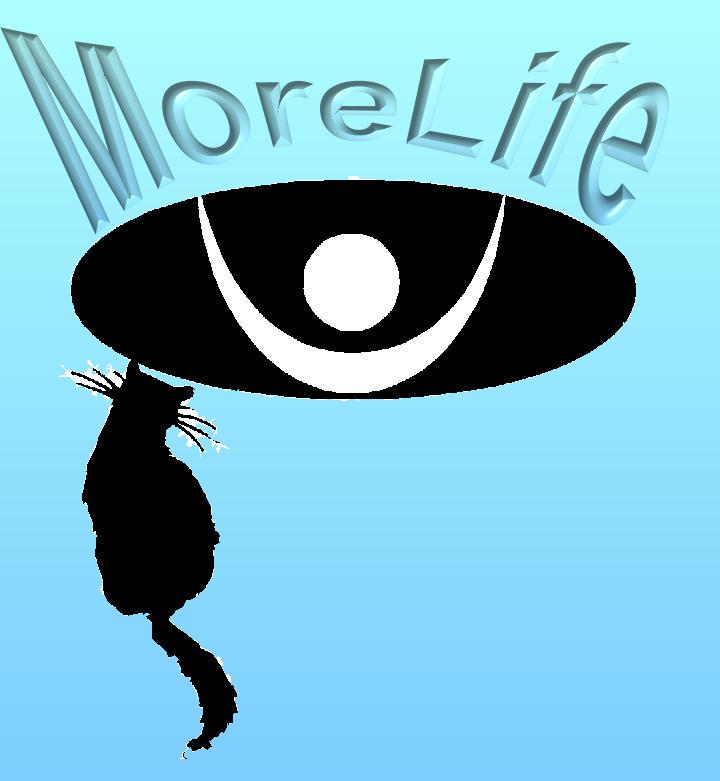 Kitty Reflects on MoreLife
---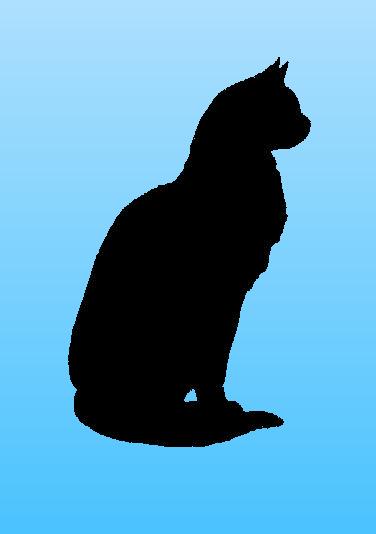 2/25/03
"How are things going?" I was asked. Well, that depends on how one adds up the ledger - what weighting is given to the events of the past several weeks.
As related earlier in this little nook of MoreLife, my left kidney threw me a curve ball by developing a stone, despite how good Paul and I thought we had been treating it - and the rest of my body. The items related to the stone are a mix of good and wish-they-were-better:
discomfort - absolutely none. I have felt no ill physical effects from the stone, the stent, or any of the procedures (various x-rays, an IV, and the cystoscopy and removal); activity level is as before.
test results - the stone was 80% uric acid, 20% calcium oxalate - one of the more uncommon varieties. The printout for the 24 hour urine was missing vital information regarding the uric acid and so we wait some more; it's now been more than 1 month since I provided the sample. Formal tweaking of my diet and supplements are awaiting this result.
cost - more than we would have liked to see on a bill. We are self-insured through savings, and also because of our modest living style, are able to pay these "rainy day emergencies" when they occur. This makes it possible to take advantage of significant discounts that some health care providers (including hospitals) will give for full payment.
A related group of problems surfaced as a result of the failure of caretaker arrangements I had for the AZ house (mine from the dissolution of my previous marriage):
un-agreed/unauthorized removal of items - one of these was one of our desks from our in-house office which necessitated an unplanned shopping trip for a replacement the afternoon before I was felled by the kidney stone.
loss of entire AZ stock of R+ alpha lipoic acid (RLA) - necessitating a lot of scrambling to have the Toronto supply shipped to us and a new order placed. The financial loss is being repaid by the responsible party, but not after considerable initial disagreement.
different arrangements for house security - this is being initiated earlier rather than later as a result of the above problems and others. I've learned the necessity for having an agreement in writing so that all expectations for responsibilities are clear and available for referral.
We made a purchase of a new car last October - fully paid from our savings, again possible because of frugal living - and our 2 older cars became superfluous:
Paul's 1990 Acura was left with an individual in Oregon - someone we trusted - to be sold for at least $500 with any excess to be his; after some early email exchanges we heard nothing. At this time, CA still has not answered Paul's most recent phone calls and emails (including an "open" style on sci.life-extension where C has been posting all this time). This is a severe disappointment, mostly because Paul thought he had accurately judged this person's character as one of trustworthiness. To find out that C is irresponsible and actually avoiding us is extremely disturbing.



My 1988 Pulsar has a new home - sold to a very interesting fellow this past week. Joe Martinez here in the same town, answered my photo ad in the local newspaper and was quite pleased with my car. In conversation I learned that he had been the lone survivor some 13 years before in an severe auto accident caused by a drunk driver who had hit the car in which Joe and his family was riding. After 5 months in a coma Joe awoke to remember nothing about himself or his parents who had sadly buried Joe's wife and two children while he was unconscious, with a future uncertain. In the ensuing years Joe regained - through extensive therapy - his motor and speech skills. He learned a new job skill related to the only area of life - health care - with which he had any experience. He now has a new family but still retains a blank memory of events prior to a day in physical therapy after regaining consciousness. Paul and I discussed how Joe's brain, although "empty" of conscious memories of Joe's past life, must have retained numerous lower consciousness capabilities. (He had a good working understanding of auto engines.) Joe was able to interact as an adult and "relearn" skills of which he had no conscious recollection, thus putting him far ahead of a 13 year old, born at the time of his auto accident. This is a very strong example of the complexity - and resiliency - of the human brain. We wish Joe and his new family many years of driving pleasure in our old Pulsar.
Back in November I had mailed a deposit of a check and a money order, both made out to Paul, to the Phoenix PO address of our credit union - both items endorsed for deposit only to our account. To make a very long story somewhat shorter, the envelope was "mis-directed" by the USPS to the PO box of Waste Management (yes, the garbage conglomerate), mishandled by or for WM and Bank One resulting in the money order being deposited to WM's account. The check (modestly large reimbursement from Bank of America) apparently caught a Bank One employee's attention who sent it back to WM where an employee there mailed it to Paul at the address on the check.
failure of large entities to communicate - only last week did I finally get a USPS supervisor to act on the criminal complaint I had lodged at the end of November. Because of the investigation that I had made on my own after receiving the check from WM, I was able to give this supervisor enough information for her to "close" the criminal complaint and turn the item over to "customer services" as a "mis-directed mail". Her excuse for the failure of the investigators to ever contact me was that they "are just overwhelmed with mail theft and similar problems". My answer is that the US government should sell all the assets of the USPS and let "the market" fill the needs of mail delivery, just as it does with all other types of shipping and communication. Of course "the market" would do even better if there was complete separation of economy and government as there is with church and state. Extending that to *all* areas of life, leaving "government" with only the use of retaliative force against instituters of force (murderer, rapist, mugger, thief, etc.) would be the ultimate in limited government and result in choices (and responsibilities) that bring productivity, not the stagnation and decline we have been experiencing for years.



failure of some large entities to take responsibility - Waste Management and Bank One, through their employees, while verbally assuring me of their interest and concern (the executive assistant of WM initially was quite helpful in finding out that Bank One had returned the check to the main accounting service of WM in Houston where the employee mailed it to us in Toronto) have not returned the value of the money order.



acceptance of expenditures which ultimately cost the innocent - an employee of my credit union with whom I'd originally discussed my missing deposit had, unknown to me, instituted a separate investigation through a route I did not even know existed. Consequently, just yesterday I learned that an "insurance" company that the credit union has for "problems" of this and similar types, had provided the institution with the face value of the money order. In addition, the credit union paid me the interest that would have accrued on that amount had it been deposited properly. My concern about all of this is that while the interest is a nice gesture, this return of loss should be made by Waste Management and Bank One (actually by USPS since one of its employees made the original error!). The members of my credit union should not have to pay for an error made by another institution. And to have some insurance company simply cover the money order amount adds to the insurance costs and eventual higher premiums for covered parties and trickles down to higher fees paid by banking facility users. I see this as an unacceptable practice that can be avoided by the responsible party being held accountable. I voiced these points to the credit union representative this morning in an email and wonder if she will understand the logic.
Numerous "lesser" items have kept us very busy during this 3 month planned stay in AZ:
yard/house work - we've still lots to do; enough to keep us going through till the early April planned departure. The property has not been what neither Paul nor I would consider well maintained for several years. I will get around to some photo uploads but don't know yet when that will be.
shopping - it's still more of a task then when in Toronto. But we have found that good planning will get us most of what we want; we just have to travel further and take more time.
dancing - so far we're batting zero in this department. Our trip to the LA area was a disappointment when we found that Club Metro in Riverside was closed. (The main purpose, the Bon Voyage party for a dear friend now in cryonic suspension, was very nice and well worth our attending.) Paul and I were glad at least that I'd been able to dance a bit there in October on a detour in our trip to Oregon/Washington (which was a detour in our return to Toronto). Alas, the end of an era for Paul. I've not been able to find anything on the Web to explain what happened to the club; phone is disconnected and the website no longer exists. If anyone knows, please drop me a line.
visiting - we've done some and planning others

saw my Uncle Ted in Palm Desert on our way back from the LA area this past Sunday. It was very enjoyable talking with him and his daughter, Rosa, (visiting while on "vacation" from her flower and vegetable farm in Albion California) whom I hadn't seen since she (8 to 10 years my junior) was several inches shorter than me. The grapefruit they sent us home with from his tree are just delicious. I hope that she is able to take him to the library to use a computer so that they can see MoreLife.
had a rather short visit with a dear friend of mine, Stan, who was the structural analyst I used for most of the projects I had while at Motorola for 16 years. Stan is very health conscious and also remains quite intellectually productive in his "retirement" from his second career - his first having been a professor of mathematics at ASU. Paul and I look forward to more visits during our stay in AZ since I don't plan on mailing any deposits to the credit union while we are here and Stan lives only a few miles from the main office.
We're looking forward to at least one visit with my Aunt Wanda who is back from a long stay in Poland, where there are many relatives and friends. I only just learned from my cousin Rosa that Aunt Wanda had not stayed the winter ("Aunt Wanda in Poland for the winter!?"). My aunt is a fascinating woman who in her 80s loves shopping in thrift stores. She has an uncanny eye for great quality clothes at bargain prices (accessories and art items too), a skill she acquired many years ago when she had a successful consignment shop. Accompanying Aunt Wanda to one of the many thrift stores on the west side of Phoenix was enormous fun for me before I joined Paul, and on a few visits back to the area before the two of us were able to travel into the US together. She's only talked to Paul on the phone and has been anxious to meet him in person.

Paul is recuperating from an attack of his mysterious "ailment" as I write. It came on him late last night and he spent most of the day mostly dozing in bed. So far there has been just fever and malaise, but the more local leg symptoms may yet appear. It looks like he will be recovered in time for his birthday tomorrow - number 65!
Many individuals with whom we have regular communications have been extremely helpful recently in their actions. This has been assuring to Paul and me that there definitely are people "out there" who will appreciate a value they receive with a return of similar value. Those who did just that and read this will know that this public acknowledgement is meant for them - in addition to the private "thank you" that they've already received.
So, how are we doing? Having now weathered the more unpleasant events - and done so with much less discouragement then on occassions in the past - I can say that we're doing then originally expected. In fact, I think that the two of us are doing well. Now, if we could see the majority of USers realize that an attack on Iraq by the US is not an act of defense, we would have reason to be hopeful about the judgment of many more in the populace. But that's a whole 'nother subject for another piece.
---

---
This website is not copyright because its creators do not agree with government copyright laws. Readers are welcome to copy and distribute any text within the site as long as they do not modify the text and they provide a link to this website as its clear source.
---
MoreLife is Always "Under Construction"
Webpage last updated 3/24/03
If you have questions, comments or suggestions contact Kitty Antonik Wakfer