Acarbose
An orally active xenobiotic drug that inhibits the starch and sugar digesting enzyme alpha glucosidase in the intestinal tract.
This page contains a summary of the major research results concerning acarbose (also called Precose, Prandase and Glucobay) taken from published studies in the peer-reviewed literature. Below I present only a very small amount of the evidence that:
the highly beneficial effects of acarbose are caused by its ability to inhibit the enzyme alpha glucosidase, which is responsible for hydrolysing the bonds of oligosaccharides and polysaccharides (starches and sugars) to free alpha-D-glucose for transport through the intestinal cells into the blood stream and that
such slowing of starch and sugar digestion results in a reduced post-prandial rise in serum glucose,
which in turn causes a consequent lower maximum and average rate of protein damaging glycation and leads to a reduction in the rate of formation of damaging Advanced Glycation Endproducts.
The result of both should cause a reduction in the rate of advance of the dysfunctions of aging to which protein damage and AGEs contribute. I also examine any evidence that acarbose is harmful and provide suggestions for how any negative side effects can be averted.
For complete details concerning the pharmacology, contraindicators, precautions, drug interactions, adverse reactions, dosage and administration see the Professional Information for Acarbose.
Safety and Interactions
"Although acarbose-induced hepatotoxicity appears to be uncommon, diabetic patients receiving long-term acarbose therapy should be closely monitored for this adverse effect."R
"This 5-year surveillance study assessed the tolerability and safety of acarbose in patients with diabetes. A total of 2035 patients were enrolled of whom 1954 were classified as having Type 2 diabetes. ... Doses of acarbose were low in the majority of the patients and well tolerated. The incidence of acarbose-associated side effects was 4.7%. No sustained adverse changes in laboratory measures occurred. Over the 5 years, HbA(1) and glycated haemoglobin (HbA(1c)) decreased by 2.4 and 1.8% points, respectively, and the mean fasting glucose and 2-h postprandial glucose decreased by 2.7 and 3.4 mmol/l. Mean body weight was reduced by 0.9 kg. The results suggest that when used in long-term day-to-day management of diabetes, acarbose is well tolerated and can improve glycaemic control as monotherapy, as well as in combination therapy. In a high-risk patient group acarbose proved to be a safe drug."R
"Our study demonstrated that high doses of acarbose, alone or in combination with ethanol, can potentiate [increase] CCl4 [carbon tetrachloride] and AP [acetaminophen] hepatotoxicity in rats by inducing hepatic CYP2E1 [bioactivation associated with cytochrome P450 2E1]."R
"Almost all adverse experiences, as reported by 56 to 76% of patients on acarbose vs 32 to 37% of patients on placebo, were related to the digestive system and included diarrhoea, flatulence, bloating and nausea. Most symptoms were of mild to moderate intensity and tended to improve with time. In the American trials a small but significant increase in liver transaminases was seen, 3.8% in acarbose-treated patients vs 0.9% in controls together with a 1% increase in anaemia in the acarbose group. Overall, acarbose was well tolerated and the adverse experience profile was clinically acceptable."R
Proven Benefits
"A decrease of fasting insulin levels, insulin peak and area under the curve (AUC) after OGTT [oral glucose tolerance test], were observed in thalassaemic patients receiving acarbose therapy."R
In a study "aimed to assess the efficacy of acarbose on postprandial metabolic parameters and endothelial function in type 2 diabetic patients. ... Even a single loading of test meal was shown to impair endothelial function ..., and the postprandial endothelial dysfunction was improved by a prior use of acarbose. Acarbose might reduce macrovascular complication by avoiding endothelial injury in postprandial hyperglycemic status."R
"The Study to Prevent Non-Insulin Dependent Diabetes Mellitus (STOP-NIDDM) assessed the ability of acarbose to reduce cardiovascular risk. In this study of 1429 individuals with impaired glucose tolerance, acarbose therapy reduced the risk of any cardiovascular event by 49% (P=0.03), of an acute myocardial infarction by 91% (P=0.02) and of developing hypertension by 34% (P=0.006). Furthermore, a retrospective meta-analysis of randomised studies of acarbose in type 2 diabetes patients showed that acarbose therapy reduced the risk of any cardiovascular event by 35% (P=0.006) and the risk of a myocardial infarction by 64% (P=0.012). These results suggest that acarbose is useful in reducing the risk of cardiovascular events in patients with impaired glucose metabolism."R
"The foundation of treatment for IGT [impaired glucose tolerance], IFG [impaired fasting glucose], and the metabolic syndrome is lifestyle modification, including both dietary change and routine exercise. To date, several clinical trials have found that lifestyle modification is the most efficacious strategy to prevent progression to T2DM [type 2 diabetes mellitus]. Alternative treatments include pharmacotherapy with metformin or acarbose, both of which have been demonstrated to decrease the development of T2DM."R
"Acarbose attenuates the hypotensive response to sucrose and slows gastric emptying in the elderly."R
"In this study, we examined whether oral administration of acarbose could improve insulin sensitivity in fructose-fed rats, a widely used insulin-resistant animal model. Although plasma glucose levels remained unchanged during the experiments, serum insulin levels were significantly increased in fructose-fed rats, which were suppressed by 4 weeks of treatment with acarbose. Acarbose treatment also increased high-density lipoprotein levels in fructose-fed rats. Furthermore, treatment of acarbose inhibited the elevation of systolic blood pressure levels in fructose-fed rats. These results indicate that oral administration of acarbose improves insulin sensitivity in fructose-fed rats. Our present study suggests that the cardioprotecive [sic] effects of acarbose could be ascribed, at least in part, to its insulin-sensitizing property."R
"The evidence is overwelming [sic]-diabetes can be prevented or delayed in high risk population through lifestyle modification or pharmacological interventions."R
"METHODS: One hundred seven cirrhotic patients with grade 1-2 hepatic encephalopathy and type 2 diabetes mellitus were randomized to acarbose 100 mg 3 times daily or placebo for 8 weeks; after a 2-week washout period, treatments were switched, and patients were followed for 8 more weeks. ... RESULTS: (1) Acarbose significantly decreased ammonia blood levels and improved Reitan's test score and intellectual function score compared with placebo (P < .01). (2) Acarbose caused a 33% decrease in fasting glucose level and an approximately 50% decrease in postprandial glucose level compared with placebo (P < .01). (3) Acarbose significantly lowered glycated hemoglobin values and postprandial C peptide compared with baseline values, whereas placebo did not. (4) No change in biochemical parameters of liver function was observed after acarbose treatment. CONCLUSIONS: Acarbose is a safe and effective drug in cirrhotic patients with low-grade hepatic encephalopathy and type 2 diabetes mellitus."R
"Diets based on high glycemic index (GI) carbohydrate foods have been shown to 1) increase day-long blood glucose and insulin levels 2) exacerbate insulin resistance in predisposed individuals 3) adversely affect markers of the metabolic syndrome (triglycerides and HDL-cholesterol) in intervention studies and 4) increase the risk of coronary disease in a healthy population. How does high blood glucose increase the risk of CVD? Laboratory studies have shown that high glucose levels even within the normal range adversely affect endothelial function via a multitude of mechanisms including oxidative stress, inflammatory factors, protein glycation, LDL oxidation, pro-coagulatory and anti-fibrinolytic activity. In intervention studies of men with hyperlipidemia, Jenkins et al showed that a low GI diet was associated with lower TG and LDL cholesterol levels compared with an otherwise equivalent diet based on high GI carbohydrates. In women with a family history of CVD following a low GI diet for 4 weeks, Frost et al found increased insulin sensitivity after a glucose challenge and increased glucose uptake in isolated adipocytes. Even in lean young adults, a low GI diet reduced muscle triglycerides, a marker of insulin resistance, despite no effect on insulin-stimulated glucose uptake. Epidemiological studies provide further support. In the Nurses Health Study, those in the highest quintile of GI and glycemic load (GI x carbohydrate) had nearly double the relative risk of coronary infarct, compared to those in the lowest quintile, after adjustment for known risk factors, including fibre. In several observational studies of healthy men and women, high GI diets have been consistently associated with lower HDL levels. In post-menopausal women, high GI diets were associated with higher C-reactive protein levels (a marker of low grade chronic inflammation), high triglycerides and lower HDL levels, all of which increase the risk of CVD. Low GI diets may also reduce visceral fat deposition. In recent studies, we compared 4 weight loss diets of differing glycemic load (GL). Compared to the conventional low fat diet with a high GL, the reduced GL diets produced greater rates of weight loss but only the low GI diet was associated with significant reductions in LDL-cholesterol (unpublished data). Finally, the STOP-NIDDM study using Acarbose (a drug which slows brush border digestion of carbohydrates) provides direct evidence that reducing the rate of carbohydrate absorption per se halves the risk of cardiovascular events and hypertension. The use of naturally-occurring 'slow-release' or low glycemic index (GI) carbohydrates to achieve the same end remains controversial."R
"Acarbose lowers blood glucose when administered as monotherapy and in combination with other antidiabetic drugs. It reliably reduces levels of glycated hemoglobin (HbA1c) by 0.9% and positively affects other parameters of the metabolic syndrome. In patients with impaired glucose tolerance, it reduces cardiovascular endpoints significantly by 49%. There are no serious side effects. Gastrointestinal adverse effects decrease considerably by a stepwise and individual dosage adjustment during long-term treatment and good dietary discipline."R
"Acarbose slightly reduces blood pressure of hypertensive diabetic patients. ... These drugs may protect pancreatic beta-cells from postprandial glucose toxicity and prevent the progression of diabetes."R
"The recent placebo-controlled prospective STOP-noninsulin-dependent diabetes mellitus (STOP-NIDDM) trial demonstrated that acarbose 100mg three times daily reduces the risk of developing type 2 diabetes in patients with IGT [impaired glucose tolerance] (relative risk reduction of 25% after a mean follow-up of 3.3 years). The 6-year Early Diabetes Intervention Trial (EDIT), comparing the effect of acarbose 50mg three times daily to that of metformin, showed a trend to a positive effect of acarbose compared with placebo, in a mid-term 3-year analysis, which should be confirmed in the final analysis. ... In conclusion, because of its absence of toxicity and its particular mechanism of action on gastrointestinal tract and indirect consequences on both insulin action and beta-cell function, acarbose may be used to prevent type 2 diabetes. If the ongoing EDIT trial confirms the positive results of the recent STOP-NIDDM trial, acarbose could be used, either as an alternative or in addition to changes in lifestyle, to delay development of diabetes in patients with IGT."R
In a study of elderly patients with diabetes type 2, "After 12 months of therapy, there was a statistically significant difference in the change in glycated haemoglobin (HbA(1c)) (-0.6%) in the acarbose group versus placebo, as well as in the incremental post-prandial glucose values (-2.1 mmol h/l) and mean fasting plasma glucose (-0.7 mmol/l). Although there was no effect of acarbose on insulin release, there was a clear effect of acarbose to decrease relative insulin resistance (-0.8) (HOMA method). In addition, acarbose was generally well tolerated and safe in the elderly; most discontinuations were due to gastrointestinal side effects such as flatulence and diarrhea. There were no cases of hypoglycemia reported, and no clinically relevant changes in laboratory abnormalities or vital signs during the study."R
"The role of postprandial hyperglycemia in the etiology of diabetes-related complications and outcomes, although still being elucidated, is greater than previously thought. Acute glucose elevations after meal ingestion are associated with a variety of glucose-mediated tissue defects-oxidative stress, glycation, and advanced glycation end product formation-which have far-reaching structural and functional consequences for virtually every human organ system. Lowering glycosylated hemoglobin to levels that prevent or delay these complications can be achieved only by reducing both postprandial and fasting plasma glucose levels. The alpha-glucosidase inhibitors (acarbose, voglibose, miglitol) have been effective in delaying the digestion and absorption of carbohydrates, thus diminishing the postprandial surge in blood glucose levels without loss of calories."R
"In study a placebo controlled double blind study involving 30 non-diabetic patients, with the treatment group taking 50 mg of acarbose before lunch and dinner, "the serum total cholesterol, LDL-c levels observed in the two groups did not change during the course of treatment, [but there was] a noteworthy progressive reduction of mean baseline triglyceride levels until the fourth month (p < 0.05) in acarbose-treated patients, with an increase in HDL-c (p < 0.008). CONCLUSIONS: We maintain that acarbose may be a useful therapeutic tool in addition to the diet in order to reduce triglyceride serum levels in non-diabetic patients."R
"Diet alone did not reduce triglyceride concentrations to normal values in our patients. The data suggest that acarbose is a useful adjunct to dietary control in non-diabetic patients affected by severe hypertriglyceridaemia."R
"The 18 animal studies reviewed here showed that acarbose treatment reduced postprandial blood glucose concentrations and decreased protein glycation. Through these actions, acarbose delayed or prevented the onset of renal, retinal, lens and neurological changes and the development of ischaemic myocardial lesions."R
"we observed a noteworthy reduction of mean serum triglyceride levels (p = 0.0001). Acarbose acts on the pathogenesis of FH, lowering the production of endogenous triglycerides. Our data suggested that acarbose can be considered a valid therapeutic tool in the treatment of familiar hypertriglyceridemias, also in non-diabetic patients."R
"Several studies have suggested acarbose to be a useful adjunct to the management of reactive hypoglycaemia in the non-diabetic patients."R
"In pre-clinical studies using diabetic animals the oral administration of acarbose improved the metabolic state and reduced the blood glucose area under the curve. As a consequence, the process of non-enzymatic glycation of proteins was retarded as indicated by reduced glycated haemoglobin, glomerular basement membranes or advanced glycation end-products (AGEs) in collagen."R
Reviews and Additional Reading
"The field of Maillard/glycation reactions in vivo has grown enormously during the past 20 years, going from 25 to 500 publications per year. It is now well recognized that many of the "advanced" products form oxidatively or anaerobically and can have deleterious effects on macromolecular and biological function. The feasibility of developing pharmacological agents with beneficial in vivo properties, based on in vitro inhibition of glycation, has been surprisingly successful."R
---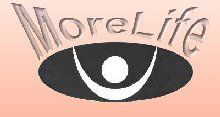 ---
MoreLife is Always "Under Construction"
Page last updated 4/27/2007
Any questions, comments or suggestions regarding the content of this website
should be addressed at MoreLife Yahoo.
For comments on webpage format, contact Kitty Antonik Wakfer