Acipimox
An orally active xenobiotic nicotinic acid analogue that suppresses lipolysis and the release of free fatty acids (FFAs) into the bloodstream, thereby increasing autophagic protein recycling in addition to lowering triglyceride and VLDL.
This page contains a summary of the major research results concerning acipimox (also called Olbetam) taken from published studies in the peer-reviewed literature.
For complete details concerning the pharmacology, contraindicators, precautions, drug interactions, adverse reactions, dosage and administration see the Manufacturer Information for acipimox/Olbetam.
Safety and Interactions
"Acipimox in high doses up to 2250 mg/d was well tolerated except for initial gastric complaints and of flushing"R
Potential Benefits on Protein Turnover from Increased Autophagy
Proven Benefits on Cholesterol and Glucose Control
---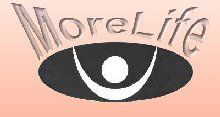 ---
MoreLife is Always "Under Construction"
Initially posted 4/26/2007
Page last updated 3/30/2008
Any questions, comments or suggestions regarding the content of this website
should be addressed at MoreLife Yahoo.
For comments on webpage format, contact Kitty Antonik Wakfer