ALT-711 (Alagebrium Chloride)
A Promising Advanced Glycation Endproduct (AGE) Crosslink Breaker
Currently in Clinical Trials
Below we present a summary of the major research results for this chemical (which has recently been given the generic name "alagebrium chloride"), taken from published studies in the peer-reviewed literature. For the latest information on the progress of this drug towards establishment acceptance as a therapeutic modality for recognized diseases, see Alteon Inc. - ALT-711 In its bromide form, ALT-711 has also been called DMPTB [N-phenacyl-4,5-dimethylthiazolium bromide] or PMTB and an earlier unmethylated form was called PTB.
Safety and Interactions
Proven Benefits
Potential Benefits
Negative Results and Limitations
"LPA [alpha-lipoic acid] was the sole treatment to prevent both PIV [Pressure-induced vasodilation] and ACh [acetylcholine] vasodilation alterations, with a significant reduction of oxidative stress in diabetic mice. Both PIV and ACh-vasodilation were abolished in LPA-treated diabetic mice following injection of Nomega-nitro-L-arginine (p<0.05). In contrast, alagebrium and sorbinil prevented neither diabetes-induced PIV abolition nor endothelial alteration."R
This study used N-phenacylthiazolium bromide which is a weaker forerunner of ALT-711 and yet the authors mistakenly called it "ALT-711". The study was mainly for the purpose of assessing "the use of differential scanning calorimetry (DSC) for the determination of these cross-links and the effects of an AGE inhibitor and breaker. Treatment with N-phenacylthiazolium bromide of diabetic rats with 2 months duration of diabetes normalized large artery stiffness, assessed by characteristic input impedance and systemic arterial compliance, but with the use of DSC, no statistical difference in cross-linking between control and treated animals could be measured."R
ALT-711 reduced neither plasma glucose nor the Amadori product HbA1c in diabetic rats.R
Reviews and Additional Reading
---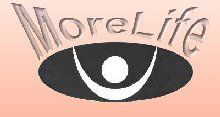 ---
MoreLife is Always "Under Construction"
Page last updated 05/08/06
Any questions, comments or suggestions regarding the content of this website
should be addressed at MoreLife Yahoo.
For comments on webpage format, contact Kitty Antonik Wakfer