R-(-)-1-(benzofuran-2-yl)-2-propylaminopentane - (-)-BPAP
A chemical for brain health, nootropic potential, mood enhancement and potentially life extension, often compared with Deprenyl.
Below we present a summary of the major research results for (-)-BPAP, taken from published studies in the peer-reviewed literature. In summary:
(-)-BPAP is a powerful catecholaminergic/serotoninergic activity enhancer over 100 times as effective as deprenyl (which it was invented to replace), with a broader spectrum of neurotransmitter enhancement effects and without the negative amphetamine and MOA inhibition side effects. It has been shown to have anti-depression, neurotrophic and brain antioxidative benefits. Moreover, with a better safety profile than deprenyl, BPAP appears to have even more life extension potential than deprenyl although this last is yet untested in any mammal.
Safety, Pharmacology and Interactions
Proven Benefits
Potential Benefits
"This paper presents that a series of benzofuran derivatives prevented apoptosis induced by an endogenous neurotoxin ... it remains to be clarified whether BPAP derivatives activate transcription factors, such as NF-KB, to induce anti-apoptotic genes. In addition, the relation of the gene induction to catecholaminergic-serotonergic enhancing effects should be further examined to elucidate the mechanism behind neuroprotection by a series of BPAP derivatives."R
"This substance [(-)-BPAP], which is specific and hundreds of times more potent than selegiline, is now the best experimental tool to study the enhancer regulation in the mesencephalon and a promising candidate to significantly surpass the therapeutic efficiency of selegiline in depression, Parkinson's disease, and Alzheimer's disease."R
"Antiaging compounds: (-)deprenyl (selegeline) and (-)1-(benzofuran-2-yl)-2-propylaminopentane, [(-)-BPAP], a selective highly potent enhancer of the impulse propagation mediated release of catecholamine and serotonin in the brain."
"Hundreds of millions of people now die over the age of 80 years primarily due to twentieth century progress in hygiene, chemotherapy, and immunology. With a longer average lifespan, the need to improve quality of life during the latter decades is more compelling. "Aging--The Epidemic of the New Millenium," a recent international conference (Monte Carlo, June 17-18, 2000), showed with peculiar clarity that a safe and efficient drug strategy to slow the age-related decay of brain performance is still missing. This review summarizes the physiologic and pharmacologic arguments in favor of a peculiar lifelong prophylactic medication with reasonable chances to keep in check brain aging and decrease the precipitation of age-related neurological diseases."R
Additional Related Papers
"The recent discovery of the enhancer regulation in the mammalian brain brought a different perspective to the brain-organized realization of goal-oriented behavior, which is the quintessence of plastic behavioral descriptions such as drive or motivation. According to this new approach, 'drive' means that special endogenous enhancer substances enhance the impulse-propagation-mediated release of transmitters in a proper population of enhancersensitive neurons, and keep these neurons in the state of enhanced excitability until the goal is reached. However, to reach any goal needs the participation of the catecholaminergic machinery, the engine of the brain. We developed a method to detect the specific enhancer effect of synthetic enhancer substances [(-)-deprenyl, (-)-PPAP, (-)-BPAP] by measuring the release of transmitters from freshly isolated selected discrete brain areas (striatum, substantia nigra, tuberculum olfactorium, locus coeruleus, raphe) by the aid of HPLC with electrochemical detection. To test the validity of the working hypothesis that in any form of goal-seeking behavior the catecholaminergic and serotonergic neurons work on a higher activity level, we compared the amount of norepinephrine, dopamine, and serotonin released from selected discrete brain areas isolated from the brain of sated and food-deprived rats. Rats were deprived of food for 48 and 72 hours, respectively, and the state of excitability of their catecholaminergic and serotonergic neurons in comparison to that of sated rats was measured. We tested the orienting–searching reflex activity of the rats in a special open field, isolated thereafter selected discrete brain areas and measured the release of norepinephrine, dopamine, and serotonin from the proper tissue samples into the organ bath. The orienting–searching reflex activity of the rats increased proportionally to the time elapsed from the last feed and the amount of dopamine released from the striatum, substantia nigra and tuberculum olfactorium, that of norepinephrine released from the locus coeruleus and that of serotonin released from the raphe increased significantly in the hungry rats proportionally to the time of fasting. For example: the amount of dopamine released from the substantia nigra of sated rats (4.62 +- 0.20 nmoles/g wet weight) increased to 5.95 +- 0.37 (P < 0.05) and 10.67 +- 0.44 (P < 0.01) in rats deprived of food for 48 and 72 hours, respectively."R
"In the cultured astrocytes incubated for 24 h with selegiline, the synthesis of NGF [nerve growth factor] and BDNF [brain-derived neurotrophic factor] was significantly enhanced in the concentration dependent manner, with minimum effective concentrations of 4 x 10-4 and 5 x 10-4 M, respectively. (–)-BPAP also enhanced the NGF,BDNF andGDNF synthesis, with minimum effective concentrations of 5 x 10-5, 1 x 10-5, and 1 x 10-6 M, respectively."R
"As (-)-BPAP is for the time being the most selective and most potent available stimulant of the enhancer-sensitive midbrain neurons, we prefer to use this compound in examining the mechanism of action of the enhancer substances. This study is an in vivo and ex vivo analysis of the characteristic dose/concentration dependency of the enhancer effect of (-)-BPAP on catecholaminergic and serotoninergic neurons."R
---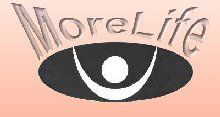 ---
MoreLife is Always "Under Construction"
Page last updated 5/26/2007
Any questions, comments or suggestions regarding the content of this website
should be addressed at MoreLife Yahoo.
For comments on webpage format, contact Kitty Antonik Wakfer