N-acetyl L-Carnosine
Introduction and relationship to L-carnosine
Below we present a summary of the major research results taken from published studies in the peer-reviewed literature, for N-acetyl L-carnosine (also just N-acetyl carnosine) which we abbreviate as NALC to distinguish it from N-acetyl L-cysteine (also just N-acetyl cysteine) which first received the NAC abbreviation. The acetylation of carnosine should make it both quicker and easier to digest (as with most amino acids) and resistant to cleavage of its dipeptide into its consituent amino acids, beta-alanine and L-histidine, by the plasma and cellular carnosinase enzymesR. This allows NALC to be distributed through the body and interact as carnosine before it is is cleaved and deactivated (although there is also evidence that its component amino acids are also beneficial). Since NALC is thus effectively a timed-release form of carnosineR, this review will also include many of the benefits of carnosine, but not its constituent amino acids, which are more effeciently obtained by taking them or carnosine rather than NALC.
Safety, Interactions and Bioavailability
NALC is found as a product of carnosine systhesis in mammalian cardiac and skeletal musclesR and brainR. NALC has been administered to horses by naso-gastric tube at 70 mg/kg body weight with no negative side effectsR. This same study found that intravenous administration of NALC (at 20 mg/kg body weight) raised serum levels; naso-gastric administration did not. The reason for this is unknown, but since horses have a far different digestive system than humans (they also have no serum carnosinase enzyme) and acetylated amino acids are generally as well or better absorbed than their non-acetylated forms, this result does not imply that NALC will not be absorbed from the GI tract by humans. Still, bioavailability results for NALC in humans is currently unproven and needed.
Proven Benefits
Potential Benefits
Reviews and Additional Reading
---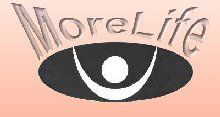 ---
MoreLife is Always "Under Construction"
Page last updated 04/25/06
Any questions, comments or suggestions regarding the content of this website
should be addressed at MoreLife Yahoo.
For comments on webpage format, contact Kitty Antonik Wakfer