Alpha Lipoic Acid
A lipid and water soluble antioxidant, the pure R(+) enantiomer of which is produced in minute quantities by the body.
Below we present a summary of the major research results for alpha lipoic acid (aLA) taken from published scientific studies. We give evidence that most of these highly beneficial effects are derived from the R(+) enantiomer (RLA). We show why this is particularly true for the benefits of aLA with respect to mitochondria, which benefits are almost certainly the most important for life extension purposes. We also present studies of the properties of the S(-) enantiomer (synthesized only by man) and of the racemate (50/50 mixture of R & S - RSLA). Finally, we present evidence of the relative merits of the different forms of aLA which are available (ie pure R(+) and racemate) in the retail marketplace.
Safety, Interactions and Pharmacology
Proven Benefits of aLA, RSLA and RLA
Potential Benefits
"[RSLA] may prove useful in treating MS [multiple sclerosis] by inhibiting MMP-9 [matrix metalloproteinase-9] activity and interfering with T-cell migration into the CNS."R
"(R)-alpha-lipoic acid, may improve myocardial bioenergetics and lower the increased oxidative stress associated with aging"R.
RLA "supplementation may increase cellular and mitochondrial antioxidant status, thereby effectively attenuating any putative increase in oxidative stress with age"R.
Negative Results and Limitations
Nill Value, Different, or Negative Results for the S enantiomer
Conclusions
The studies listed above have shown that:
SLA has effects in the body which are different than RLA.
Although SLA is an excellent antioxidant (but RLA is better) none of the other effects of SLA have been shown to be beneficial.
Since SLA does not naturally occur in the body and consequently the body has not developed mechanisms to deal with it, the effects of non-physiological doses of SLA are more likely to be harmful than are non-physiological doses of RLA which does occur naturally in the body and for which it does have mechanisms to deal with it.
Therefore, SLA should not be considered as mere filler in the racemic mixture of enantiomers which is widely available on the supplement market, but should be considered potentially harmful until proven otherwise. This not to say that non-physiological doses of RLA may not also be harmful, only that they are less likely to be so. In particular, RLA is likely to be less harmful and more beneficial than the racemate generally used.
The concluding remarks from the chapter on RLA in The Handbook of Antioxidants, aptly summarize these conclusions:

"Since, the popularity and the interest in LA as an antioxidant are rising, there is, therefore, a need for better understanding of the pharmacology of this compound. Frequently, the two enantiomers of LA the R- and the S- forms do not have the same potency and biological efficacy. Occasionally, the biological effects exerted by one enantiomer were contradicted by the other form. However, so far R-LA, which is the natural form of LA, was superior and with more potent pharmacological activity than S-LA in all of in vitro models and clinical experiments. The two enantiomers of LA should be looked on as two different pharmacological agents, antioxidants, or drugs."R
Additional Reading
---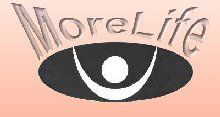 ---
MoreLife is Always "Under Construction"
Page last updated 05/09/06.
Any questions, comments or suggestions regarding the content of this website
should be addressed at MoreLife Yahoo.
For comments on webpage format, contact Kitty Antonik Wakfer