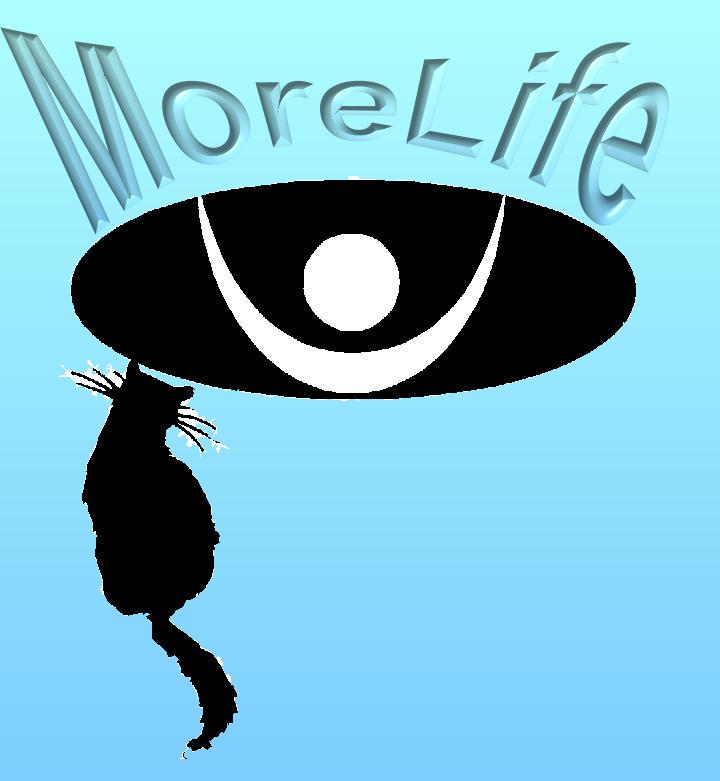 Kitty Reflects on MoreLife
---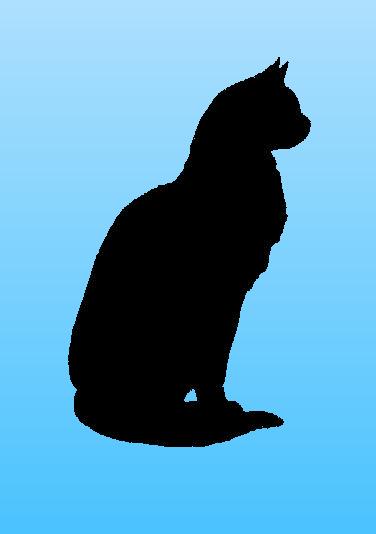 12/4/06
Awesome! That's what it was. I haven't used that word to describe a concert before, but Alan Parsons Live in Santa Barbara's Arlington Theatre last night (12/3/2006) was just that. And well worth the $126 I paid total for the 2 tickets plus the monetary and physical cost of the 13.5 hours, 1040 miles roundtrip drive it took to be there. Awesome indeed!
Back towards the middle of October when we were still up at the cottage in Harcourt Park Ontario, while browsing at Alan Parsons' official website I looked at his tour schedule and noted that he would be playing in Santa Barbara during our winter stay at the house in Casa Grande Arizona. I expressed my surprise out loud and Paul suggested I order the tickets, commenting that it wouldn't be too far to drive. So I did just that, ordering the tickets online to be mailed to me in Casa Grande.
Paul knows well how much of an Alan Parsons fan I am. I like a number of artists well enough to buy their CDs (albums in the old days, cassettes after that and now CDs), but Alan Parsons is up there on the top of the list. I have owned every cassette/CD he has produced both with Eric Woolfson (as The Alan Parsons Project - APP), and since on his own. Two cassette tapes and one CD disappeared years ago (don't know where) but I'm about to replace them - Paul has encouraged me to treat myself like I did with these tickets ;>) The melody, lyrics, tempo (up and down), engineering quality of Alan Parson's works are just magnificent. The lyrics especially I've always found to have an extra quality not found in typical popular music - they actually have meaning rather than being just a collection of words. In fact, the CDs each have a theme to them supported by each of the contained pieces. I spent hours when I was depressed and even when in a couple manic episodes back from the late 80s into the late 90s listening to the earlier APP cassettes and CDs. I found considerable mental connection with many of the songs. Under those circumstances, the song, "It's just Psycobabble to Me" has always had a special meaning to me and mentioned that (again) to Paul as we heard it riding down the I10 towards Los Angeles. I was very pleased a few hours later when it was included in the concert.
We arrived on State Street in Santa Barbara at about 5:40pm after leaving Casa Grande at approximately 11:40 am - considering the time change, that's just about 7 hours of driving (by Paul). We parked a few blocks away on a side street and walked back towards the center of town that was gaily decorated in bright white lights for the holiday season. "Alan Parsons Live" lit up the marquee on the front of this clearly older theatre in a prosperous town with cheerful quaint shops and upscale restaurants, many of the latter doing bustling business on a chilly Sunday evening. After noting the prices on posted menus (and considering the limited time available and that we were not terribly hungry), we decided to go downscale. We split a Quizno's classic sub sandwich on rosemary cheese bread at a window table taking in the immediate viewable sights on State St. It was just fine.
A bit more looking around and we headed back to the theater, the entrance of which is set back a few hundred feet with a Spanish-Morrocan tiled covered entry way which provides room for a waiting crowd off the sidewalk itself. We were there for several minutes before the doors were opened at 6:30 and then had to wait another 15 minutes in the lobby itself until seating was allowed. The theater has an interesting history and is definitely architecturally a pleasure to look at. (See About the Arlington. The photo here shows off the unique interior of the performance area - the ceiling is done to resemble a moonless lightly star-filled night sky.)
The venue was definitely impressive - not the typical locale for a non-classical music performance. I had noted when buying the tickets that it was a benefit for something called "Unity Shoppe", which meant nothing to me, not being from the area. I didn't investigate further and was surprised when the tickets arrived to see that there would also be a performance by Christopher Cross, several of whose songs were among my favorites when they came out in the 80's. So when Christopher paused to speak to the audience after performing the first couple of numbers with his small group, the puzzle pieces fell together. It seems that Christopher Cross and Alan Parsons have been friends for many years and when Christopher invited Alan to visit him at his home in Santa Barbara some 12 years ago, Alan liked the area so much that he and his family moved there. The director of the Unity Shoppe, a Tom Reed, spoke after the intermission explaining that Alan Parsons wandered into a fundraiser for this umbrella charitable organization for Santa Barbara county and became enthusiastic about their work and suggested he might be of some assistance by way of a benefit concert. (From what I read later, this kind of fundraising by the organization has been done before by other big name performers.) He went on to praise Alan, assuring us - as if loyal fans needed it - that we were in for a treat. Maybe he himself was still new to Alan's music and there was much he hadn't yet heard.
On the drive out to Santa Barbara, I'd enmeshed myself in Alan Parsons music. Once we were past Phoenix, I replayed the new "A Valid Path" CD/DVD that I'd recently purchased and had played twice in the house. There had been comments at Amazon.com that it was very different and some might not care for it. I agree that it is somewhat different but I like it. Several pieces on it are remakes from older albums and they sound even better on this CD in my estimation, if that can be imagined possible. (I have yet to carve out the time to watch the DVD side but will be doing it very soon, now that I've seen the concert.) I then filled the 6CD player in the car with older APP CDs since I was sure that the concert would be mostly taken from those which are the favorites among fans. I commented to Paul as we drove which ones were my very favorites - but that's hard to do when I like them all. I mentioned that I doubted that "I Robot" would be part of the concert since I thought it would probably be very difficult to play in-person, requiring each player to mentally block out the rhythm being produced by the others. The overlay of several counterpoints makes it just a spectacular instrumental piece musically - one that has always fascinated me while it gets me moving emotionally. So it's not hard to imagine my delight when Alan Parsons Live opened the performance with "I Robot". The stage was dark as the ethereal intro begins and then a dim smoky beam on a lone guitarist. Then a bright spot down - Alan Parsons, that big bear of a man at well over 6 feet with his long slightly grayed dark hair and beard dressed in black with a long, dark red gold trimmed open coat on a raised platform standing at the keyboard in the center back of the stage facing right. He was so impressive during the entire piece with the lighting and smoke effects doing a great job of boosting the terrific sound as it built in complexity and volume - even better than the recording. Wow! It was just fantastic and set the stage well for the entire show which never took a dip in emotion even when the pace slowed. About halfway through the concert, as a rapid fire dueling guitar keyboard duet by two of the group began, Alan left the stage, returning at its end with the red coat replaced by one all silver - an even stronger visual image. Awesome!
All the members of Alan's Live group this performance were terrific - see The Band' bios. They all are excellent musicians and sing well too. PJ Olsson is an especially talented singer and his lively stage presence is reminiscent of Mick Jagger, but with better voice and looks. A local talented guitarist (whose name I didn't catch and there wasn't any program) played the solo in "Return to Tunguska" that is done on the new "A Valid Path" by David Gilmour of Pink Floyd fame - this young fellow did a very good job. It was typical of Alan Parsons, who continues to work with new promising musical talent, to provide such an opportunity to be heard by others.
I was surprised once Christopher Cross explained Alan Parson's tie with Santa Barbara, that the theater wasn't filled despite it's large size. During the intermission, I overheard a woman in the row behind me describe to her companion a conversation she'd had with her manicurist the day before there in Santa Barbara. Telling her that she was going to a concert by Alan Parsons, the manicurist responded that he was her neighbor - a very nice man but that she'd not known that he was famous. The woman went on to say how she'd informed the manicurist of her neighbor's deserving fame. She also engaged in conversation with a man two seats to the left of me regarding the large number of performers, artists and authors who live in the area just blending in - they both agreed that those who wanted the instant sight recognition and attention lived in Hollywood or Beverly Hills.
Today I thought back on the difference between Alan's performance in October 1999 in Tempe and the one last night in Santa Barbara. Although 7 years ago he had already made many festival appearances and tours after the days of APP, which as a studio group never toured, he was somewhat stiff then. Maybe it was just not an especially good day for him that October in Tempe, or maybe he's just more relaxed now 7 years later. He definitely looked like he was really enjoying himself last night. He was wide smiled and jovial as he thanked the audience near the end noting, "I can look out at the first five rows and say I know everybody in them." Apparently this was an added pleasure for him and maybe that added the extra spark to his performance. Someone else who's seen many of Alan's performances would have to verify that. Either way, it was an absolute pleasure to watch, listen and join in with him and his group - especially to "Eye in the Sky" at the very end with a huge replica of it hanging high on the backdrop curtains.
I thoroughly enjoyed myself and Paul told me later it was visibly evident to him. Yes, it was Awesome! I look forward to another concert in the future by Alan Parsons Live, hopefully again in Alan's hometown of Santa Barbara, even though it would mean another long drive for us. If it would be like this past one, it would be worth all the miles and time getting there and back. And in the meantime I have all the great Alan Parsons music on CD.
---

---
---
MoreLife is Always "Under Construction"
Initially posted 12/9/06
Page last updated 10/16/07
Any questions, comments or suggestions regarding the content of this website
should be addressed at MoreLife Yahoo.
For comments on webpage format, contact Kitty Antonik Wakfer