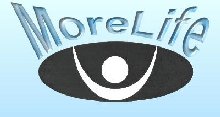 January 2005
Some Food Ideas and Fun
---
Paul and Kitty shop together and do much of their meal planning together. Most of the food cooking itself is done by Kitty - only because she wants Paul to continue with writing when he's "deeply involved", rather than stop to lend another set of hands unless really needed. Many ideas on nutritious low cost meals are available at our Diet Regimen page and some specific preparation details on the page of More Dietary Ideas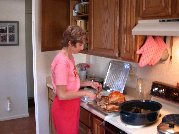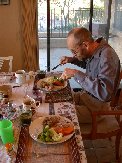 We purchased a frozen 12 pound turkey at just about $0.50/pound at the beginning of November before returning to Toronto, put it the freezer, and a week after our arrival back in Arizona treated ourselves to a belated "holiday dinner" - with all the nutritious trimmings. It was just delicious! ;>)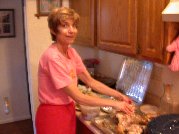 After our meal, Kitty got busy and packaged up the leftover turkey, including the entire "cleaned" carcass for soup. In all there was sufficient meat for 6 meals for the 2 of us from slices and chunks and then a wonderful large pot of turkey vegetable barley soup. We were enjoying turkey in some form well into the middle of February.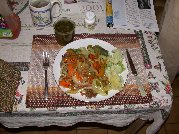 Pork is the red meat that we eat most often - and then not really that "often", typically now only a couple times a month. Here we took advantage of a sale on assorted pork chops ($1.29/pound) and baked them in our covered roasting pan after an initial brief browning. The yam was baked in the oven at the same time while, the onions and peppers were sauteed separately. The cauliflower was boiled gently until just done (with cooking water put into our meal "cocktail" as usual). Served with a pickle and mustard it was another delicious (low cost) meal. We had enough for 2 additional meals for both of us.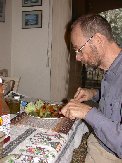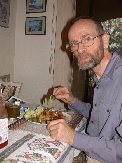 Paul and Kitty have fun with this series of photos of Paul enjoying the pork chop dinner.
---

---
---
MoreLife is Always "Under Construction"
Initially posted 6/6/05
Page last updated 6/12/05
Any questions, comments or suggestions regarding the content of this website
should be addressed at MoreLife Yahoo.
For comments on webpage format, contact Kitty Antonik Wakfer